The Tamar Catchment Partnership
Welcome to the Tamar Catchment…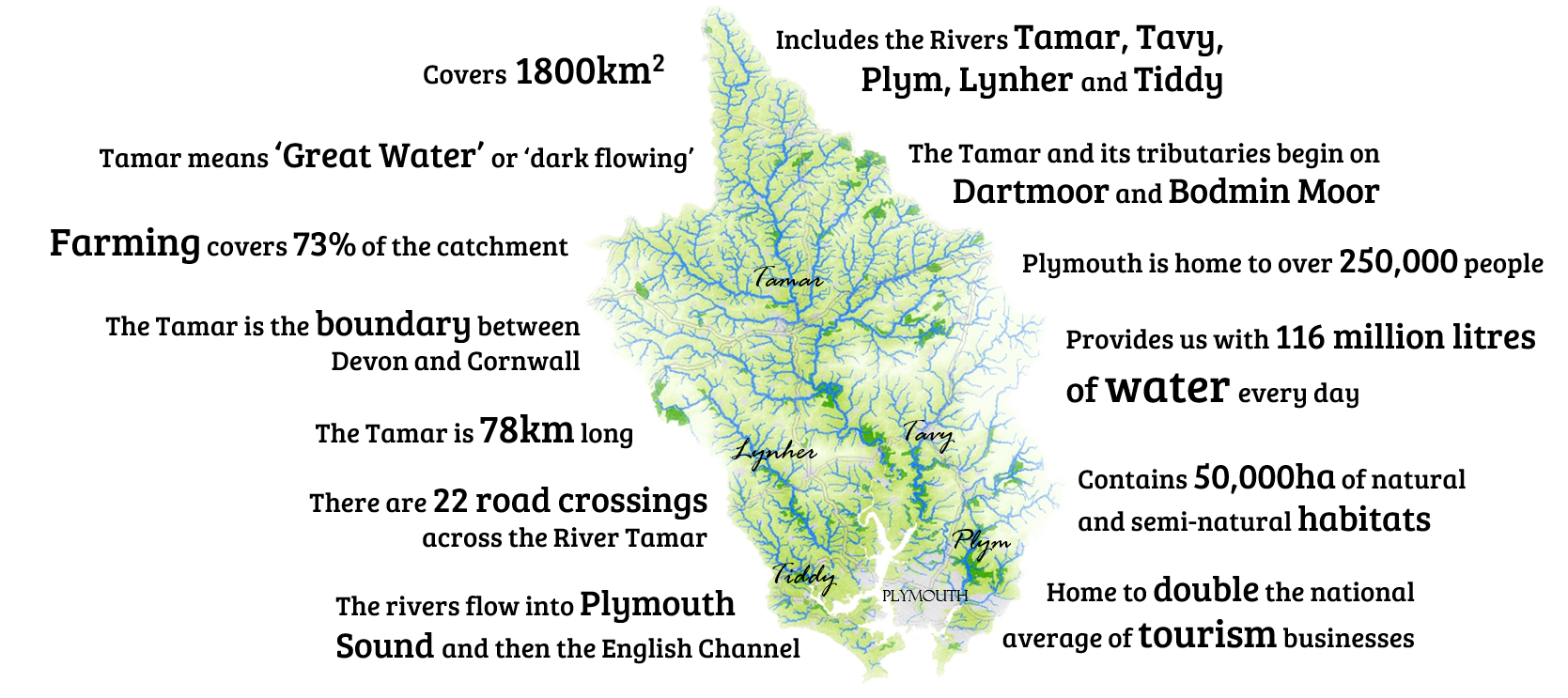 Clean drinking water, tourism, productive farming, amazing wildlife and habitats…the infographic above highlights just how important the rivers in the Tamar catchment are to our lives!
The Tamar Catchment Partnership brings together all of us who live and work in the catchment, and care about the future of our incredible rivers. By working in collaboration we can and have achieved great improvements in river condition, but there is still a lot of work to be done…
Tamar on the road
All the latest news from the campaign trail...