"We're not from Devon or Cornwall – we're all Tamar people."
Welcome to our first 'Tamar-On-Tour' blog from the TaMARK Campaign Team (aka Hazel, Lucy and Nick from Westcountry Rivers Trust). So, where to start…?!
Having just finished packing away the gazebo, deckchairs & beanbags after the stunning Port Eliot Festival, it's time to reflect…. and the first word that comes to mind is wow! Setting out on our summer tour, aiming to capture the spirit of the Tamar, we had high hopes but I'd be lying if there wasn't a certain amount of trepidation there as well. How many Tamar people would we meet? What stories would they tell? But we really needn't have worried!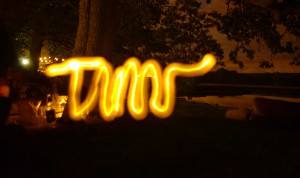 For four days we gloried in sunshine on the banks of the River Tiddy, not far from where it drains into the mighty Tamar estuary, and met some amazing people. They are Tamar people.
We gathered paintings & shared stories. We talked wildlife and water. And we made friends.
Here are some of the highlights…:
Meeting so many people who truly love their rivers. From canoeists and sailors to foresters and farmers. We met some more unusual people too. An artist, a script writer and some singing storytellers. A rocking horse maker and a specialist in mental health, who talked about the benefits the river can bring to those who are unwell. Thank you all for spending some time with us at the weekend!
The beautiful setting. The house & church. Long grassy slopes, walled gardens & woodland paths. Magic, mystery and, of course, the ebb and flow of the River Tiddy at the very heart of the festival's spirit.
Children and adults alike, wallowing in the estuarine mud!
The Kenwood Ladies Pond Association hosting late afternoon wild swimming in the river.
Evening drinks by the River Tiddy watching the sun go down.
And the final highlight (which was also the only lowlight!) was the unusual blue moon that caused an extraordinary high tide on Sunday evening which flooded our gazebo! Fortunately, little damage was done other than to our pride for not having checked the tides beforehand…!
Do you have a Tamar Tale to tell? Please get in touch with us and tell us your #TamarStories…!